Georgia Foreign-Trade Zone, Inc. Board of Directors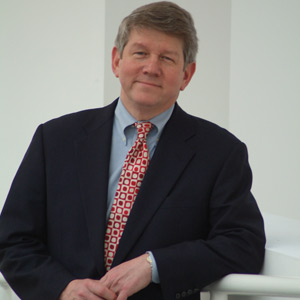 Joseph R. "Joe" Bankoff, J.D., Chairman
Professor of the Practice and former Chair, Sam Nunn School of International Affairs
Georgia Institute of Technology
Joe Bankoff was appointed chair of The Sam Nunn School of International Affairs in spring 2012 following six years as President & CEO of The Woodruff Arts Center in Atlanta and 32 years as a senior partner at the Atlanta-based law firm of King & Spalding. Mr. Bankoff's association with Georgia Tech spans more than a decade and has been primarily focused on his work as the head of the law firm's Intellectual Property and Technology practice group. His expertise ranges across law and policy, economic development, government legislation, fiscal planning, and global issues.
Mr. Bankoff currently serves as the Chair of the Board of the Midtown Alliance in Atlanta. His previous civic and professional board engagements include the Boards of both the Georgia and Metropolitan Atlanta Chambers of Commerce, the United Way of Metropolitan Atlanta, the Atlanta Speech School (Chair), the Atlanta Symphony Orchestra (Vice Chair), the Georgia Center for Advanced Telecommunications Technology, the National Institute for Trial Advocacy (Chair), the Atlanta Legal Aid Society (Chair), the Metropolitan Atlanta Arts and Culture Coalition, Leadership Atlanta and the Georgia First Amendment Foundation.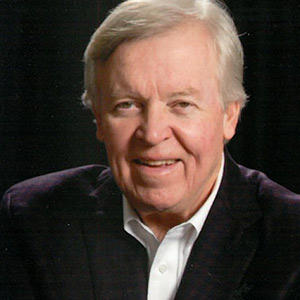 Richard Sargent, Vice Chair & Treasurer
Wilana Holdings LLC
Rick Sargent, an entrepreneur with four decades of experience in the chemical and textile industries, is the Chairman and Chief Executive Officer of Wilana Holdings LLC, which owns Wilana Chemical LLC, Oswego Energy Texas LLC, and Oswego Energy Georgia and Alabama. The holding company was established in 2015 just after the sale of Peach State Labs Inc., a global technology and specialty chemical manufacturer founded by Rick in 1987. Rick also founded SOYMET ENERGY LLC, which manufactured, marketed, and sold biodiesel fuel under his leadership to the United States military, Southern Company, and the state governments of South Carolina, Georgia, and Alabama.In Rick's early career, he worked for Trend Mills Inc., a large carpet producer, and Sandoz Corp., a Swiss pharma company which eventually became Clariant and Novartis.Rick is the past chairman of the Georgia Association of Manufacturers and a current members of its executive committee. He also serves on the executive committee of the Georgia Foreign-Trade Zone's board of directors.
A native of Georgia and a graduate of Newberry College, Rick played for a short time in the NFL with the Kansas City Chiefs and Los Angeles Rams.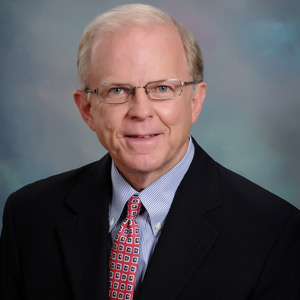 David Luckie
Griffin-Spalding Development Authority
David serves as Executive Director of the Griffin-Spalding County Development Authority and has held this position since 1993. His education background includes Auburn University, Georgia Southern University (BBA Accounting), and Mercer University (MLS Public Relations). He is a Certified Economic Developer, Economic Development Finance Professional, and a Certified Public Accountant.
David is a member of the Georgia Economic Developers Association where he served as President during 2000-2001. In addition, he serves on a number of State and local boards and also serves as a faculty member for economic development and leadership courses for both the University of Georgia and Georgia Tech. He received the 2013 GEDA Rip Wiley Award for Professional Excellence and the 2014 University of Georgia Award for Exemplary Leadership and Service.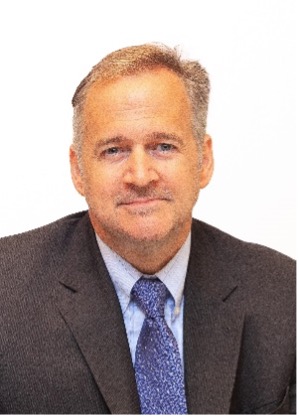 John W. Woodward
Metro Atlanta Chamber Designee
A specialist in cross-border trade and investment, John Woodward is Vice President, Global Commerce, at the Metro Atlanta Chamber (MAC), one of the oldest chambers of commerce in the U.S. He oversees the international team in the Economic Development division, which assists foreign companies considering entry or expansion in the US market, and Atlanta-area companies exploring growth overseas.
In 20 years of economic development, Mr. Woodward has advised hundreds of international companies relocating or expanding within the US. This includes site selection consulting, market research, incentives guidance, real estate search, labor and wage analysis, and connections with relevant corporate, government and academic parties.
Prior to his role at the Metro Atlanta Chamber, Mr. Woodward was Director of the Department of Economic Development for the City of Richmond, Virginia. Before that, he worked in finance, marketing and site selection at the New York headquarters of Cushman & Wakefield. He was also a foreign exchange trader and managed the Washington DC office of Ruesch International.
A frequent speaker on international economic development, Mr. Woodward presents regularly at foreign investment seminars in Europe and Asia, and is a guest lecturer at universities in Atlanta. He serves on numerous boards, including the Atlanta Convention & Visitors Bureau and several bi-national chambers of commerce.
Mr. Woodward holds a BSFS from Georgetown University School of Foreign Service, and an MBA from New York University Stern School of Business. He also completed programs at the Université de Strasbourg and Hautes Etudes Commerciales (HEC) in Paris. He lives in Atlanta's Westside with his wife and daughter.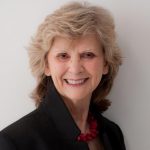 Betty McIntosh
Cushman & Wakefield
Betty McIntosh is the Senior Managing Director for the Business Incentives Practice at Cushman & Wakefield. With over 28 years of experience in assisting major U.S. and international clients, McIntosh is a proven business leader focusing on making strategic decisions related expansion and relocation for a variety of clientele. Betty has represented clients in the automotive, consumer markets, industrial products, pharmaceuticals, steel, telecommunications, IT solutions, and retail industries. She has successfully secured over $3 billion in incentives and conducted site selections, as well as incentive strategies, for clients including: Hyundai, DaimlerChrysler, Mobis, Ford Motor, Benteler Automotive, Fidelity National Financial, StrideRite, Titleist/Footjoy, Johnson and Johnson, and Remington Arms.
Prior to joining Cushman & Wakefield in 2006, McIntosh was a Partner with one of the Big Four accounting firms. She is nationally recognized as an expert on economic development issues and has been quoted in publications including The Wall Street Journal and CFO Magazine. Additionally, McIntosh was formerly the Editor-in-Chief of the Journal of MultiState Taxation and Incentives and serves on their Advisory Board. She has served on the Board of Directors for the Georgia Foreign Trade Zone for over 14 years.
McIntosh received a BBA in Accounting from the University of Mississippi and a Master's in Taxation from the University of Memphis. She is a CPA.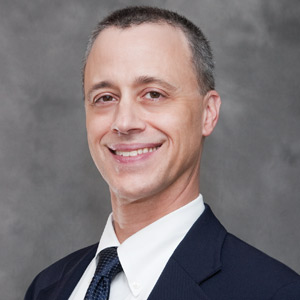 Scott McMurray
Georgia Quick Start
Scott McMurray serves as the Assistant Commissioner/COO of Georgia Quick Start. Previously, he was Deputy Commissioner, Global Commerce for the Georgia Department of Economic Development (GDEcD). In this role, he led Georgia's team focused on job creation and investment through locating new and expanding businesses, as well as growing small businesses.
Earlier in his career, he held management positions with Warehouse California Corp. and Overseas Operations Export Management in Los Angeles. From 1988 until 1993, Scott worked as both a public high school English teacher and college instructor in Miyazaki, Japan. From 1993 until 1996, he held a position as an import manager for a retail store chain in southwestern Japan.
Mr. McMurray serves on the board of directors of the Georgia Foreign Trade Zone and the Japan-America Society of Georgia.
A native of North Andover, MA, Scott holds bachelor's degrees in English Literature and in Economics as well as M.A. in English Literature from Emory University. Mr. McMurray also holds an associate's degree in the Japanese Language from Southern Japan International College in Miyazaki, Japan.
Cliff Pyron
Georgia Ports Ports Authority Designee
Mr. Pyron is Chief Commercial Officer for Georgia Ports Authority where he is responsible for providing strategic leadership of business development and trade development activities. His principal accountability is to develop all commercial activities in order to sustain long-term growth and market share leadership. This includes all sales, marketing, economic development, promotional, trade show, and agency relations activities.
With of a Bachelor of Science degree in business administration from East Carolina University, Mr. Pyron has more than 34 years of experience in the liner, logistics and port sector of the maritime industry. Prior to his appointment to the GPA in 2008, he served as Vice President – Sales, for NYK Line – North America in Secaucus, New Jersey.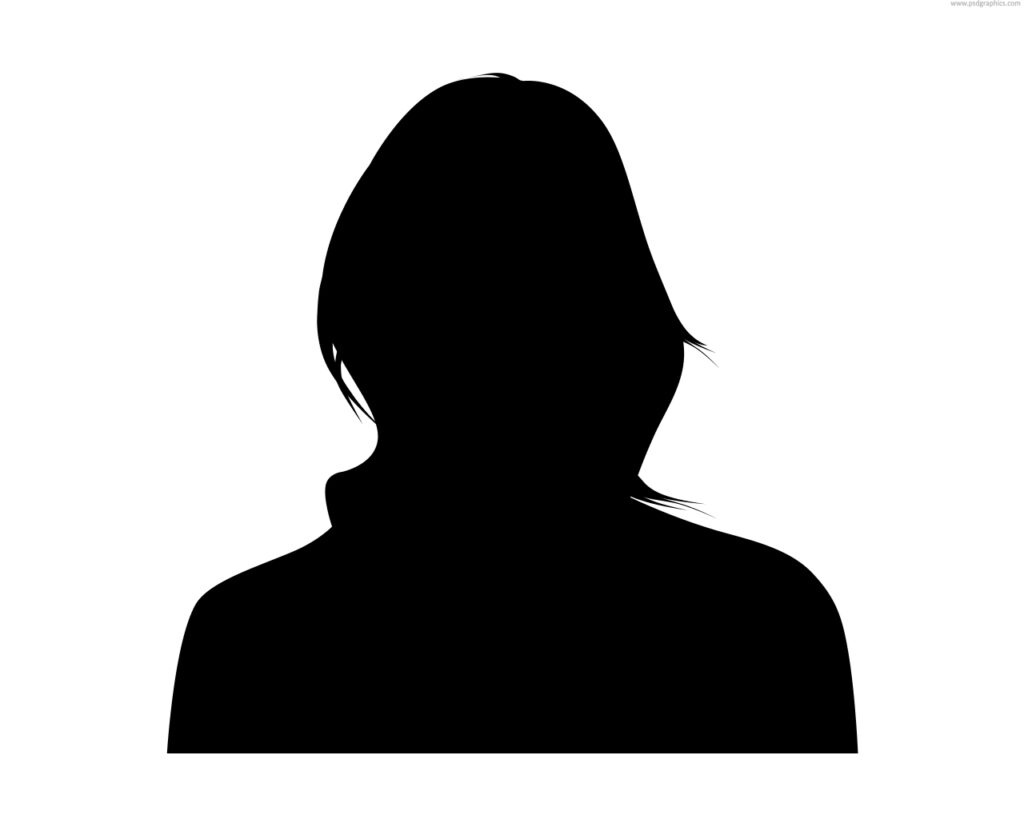 Kristi Brigman
Georgia Department of Economic Development Designee
Kristi Brigman is the Division Director for Global Commerce at the Georgia Department of Economic Development. In her role, she is responsible for the day-to-day management, leadership, and operations of the statewide, existing industry, and international teams as they help companies evaluate the many benefits of operating in Georgia.
Prior to joining the Department, Kristi worked in the State and Local Tax practice of KPMG LLP in Atlanta. As part of the Income & Franchise tax group there, she provided advising, planning, controversy, and technical research services to her multi-state clients with a focus on economic development and tax incentives work.
Kristi has her Juris Doctor ('13) from the University of Georgia School of Law and her Master's in Accounting ('10) from the J.M. Tull School of Accounting at the University of Georgia. Originally from Rome, Georgia, she now lives in Atlanta with her husband and two children.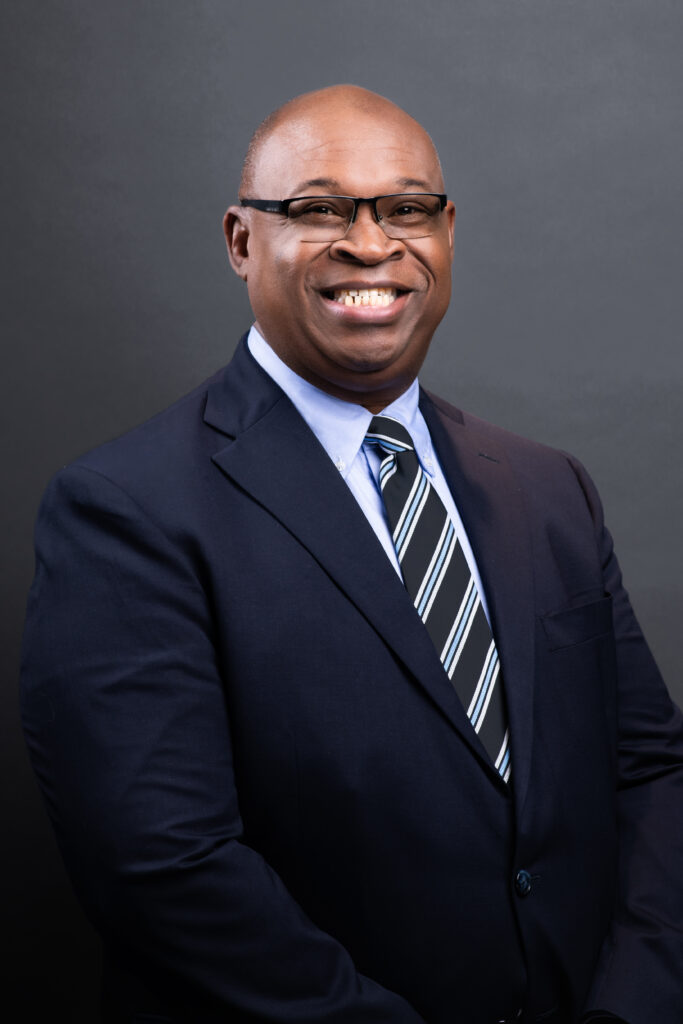 Gerald McDowell
Georgia Chamber of Commerce Designee
Gerald McDowell uses more than 30 years of professional experience to provide a strong, safe, attractive, and vibrant community for South Metro Atlanta as Executive Director of the ATL Airport Community Improvement Districts. McDowell first joined AACIDs in 2015 prior to the merger of Airport West CID and Airport South CID to become the Aerotropolis Atlanta CIDs. Under McDowell's leadership, the Aerotropolis CIDs have received more than $100 million in grants and project funding. He manages the operations and development of both Airport West and Airport South CIDs, and he is responsible for an operational budget of $3.5 million..
Earlier in his career, McDowell served the Gwinnett Village CID (now Gateway 85 CID) and Gwinnett Village Community Alliance where he served as a Director of Community Development for four years. He successfully signed and engaged more than 250 commercial property owners, generating over $700 million in property value. He was also instrumental in creating the Gwinnett Village Merchant's Association. He later served as executive director of the Lilburn Community Improvement District where he was instrumental in securing over $2 million in grant funding.
McDowell is a graduate of DeVry University in Atlanta, where he received his B.S. in Computer Information Systems in 1987. Before his career in economic development, McDowell worked for 18 years in the IT industry, effectively managing over 75 projects, roughly 120 employees, in more than 40 states and 12 countries. He currently serves on the boards for the Aerotropolis Atlanta Alliance, Council for Quality Growth, Georgia Foreign Trade Zone, New Life Community Alliance, Project ReStart and the Georgia Titan 100.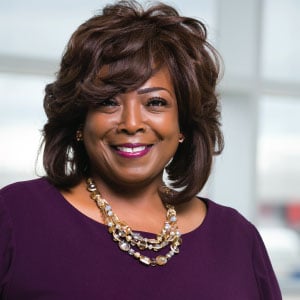 Myrna White
Hartsfield-Jackson Atlanta International Airport (ATL)
Myrna White is Assistant General Manager, Office of Public and International Affairs, at Hartsfield-Jackson Atlanta International Airport – the world's busiest airport. Her oversight includes Media Relations, International Affairs, Public Relations, Government Affairs, Conferences/Special Events and Community Affairs.
Hired to win jurisdictional approvals to build the Airport's fifth runway, White has a storied career with Hartsfield-Jackson. Before being named Director of Public Affairs, she managed the Airport's legislative agenda on the local, state and congressional levels.
White, who is fervent about youth development, established the Airport's Partners in Education program, now Aviation Education, which has introduced thousands of youth to careers in aviation. Additionally, it was under White's leadership that Hartsfield-Jackson created its first brand guidelines and updated the Airport's logo to its current state.
Her leadership in the community earned her commendation resolutions from both the Georgia Senate and the House of Representatives. She currently serves as Chair of the Clayton State University Women in Leadership Advisory Council and is Chair-elect for the ATL Airport Chamber Board of Directors. A past chair of the Airports Council International Marketing & Communications Committee North American region, she also has served as a board member of several local chambers of commerce and civic organizations.
White is a graduate of the rigorous Airport Management Professional Accreditation Program, an executive development program for airport executives worldwide. A graduate of Leadership Fayette, Leadership Clayton and the Regional Leadership Institute, she has received numerous honors and awards, including the 2021 Legacy Award for Excellence in Creativity from Airports Council International and the 2021 Pinnacle Leadership Award from the Airport Minority Advisory Council Foundation.
She is a graduate of the University of Georgia School of Journalism and successfully completed the Emory University Executive Education Management Development Program.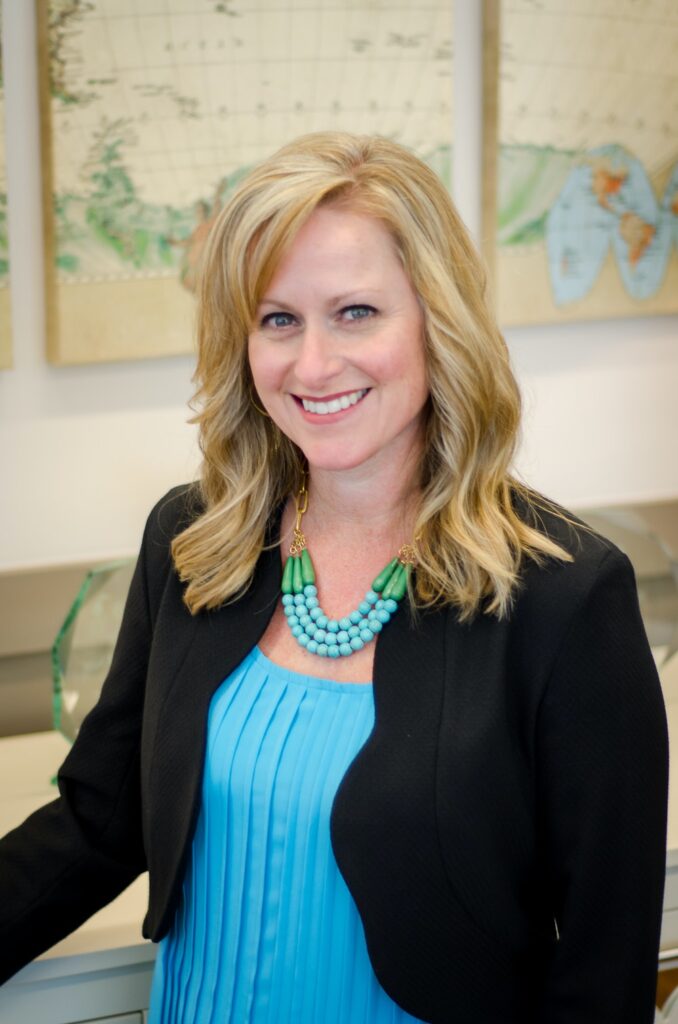 Misti Whitfield
Georgia Economic Developers Association Designee
Misti Martin is a native of Georgia and has been in the Chamber and Economic Development field for over 25 years. She has served as the President of the Cherokee Office of Economic Development since 2004.
In the 1990s, Martin worked for the Cherokee County Chamber of Commerce & Development Authority and the Carl Vinson Institute of Government at the University of Georgia. She served as President & CEO of the Covington-Newton County Chamber of Commerce in east Atlanta from 1998-2004 before returning to Cherokee. Ms. Martin graduated from the Terry College of Business at the University of Georgia and earned her MBA from Troy University. She is also a graduate of University of Oklahoma's Economic Development Institute (EDI) as well as the Institute for Organization Management at the University of Georgia.
Misti has held numerous positions on state boards for Chamber and Economic Development organizations, serving as Chair of the Georgia Economic Developers Association in 2012. She earned her Certified Economic Developer status from the International Economic Development Council in 2000 and has also been featured as one of Georgia Trend Magazine's "40 Under 40" and as a "Notable Georgian." Martin was recognized as one of the "Top 50 Economic Developers in North America" in 2016.
Misti is married with three sons.